Bear Tracks - Purple
Bear Tracks are a common, yet always awe-inspiring sight on the Copper River Delta and beaches of Prince William Sound. There is a magnificence and symmetry to their footprints in the sand that rings deep for all cultures, for all times. For the Tlingit, Eyak, and Sugpiaq (Alutiiq) of Alaska's "Lost Coast", the bear has figured prominently into the spiritual, oral, and artistic traditions. As hunters and outdoorsmen, these tribes are aware of the close similarities in the anatomy and behavior of the bear and human. The union of human and bear is a common thread throughout indigenous Alaska, as signified on the trim by the hand inside of the paw. The shaman sought the bear's help and women ran away to marry the bear in oral stories. You will see a woman's face, distinguished by a labret, in one of the bear paws and a profile of a human in another paw. In another paw, the crescent eye represents the "sleeping eye" or hibernation cycle of the bear. Renowned Alaskan artist Michael Webber designed this trim design exclusively for Copper River Fleece.
Garment Details:
Hooded style jacket with a gently contoured side-cut to fit and flatter a women's

shape

YKK

®

zippers

Back hemline 1" longer than front

Adjustable hidden drawcord at hem

2 zippered outside hand pockets

2 hidden inside pockets (not zippered)

Denali Jacket style is designed to comfortably allow for layering underneath.
Fabric Details:
Softshell fabric blocks 98% of wind

Provides versatile weather-resistant protection

Exceptional breathability & warmth.

Laminated membrane creates an H2O-resistant barrier, while still allowing moisture vapor to escape

DWR (water-repellant surface treatment) applied to outer-face sheds rain & snow

Abrasion-resistant woven polyester outer-face

Moisture-wicking microfleece interior

Machine wash, Hang to dry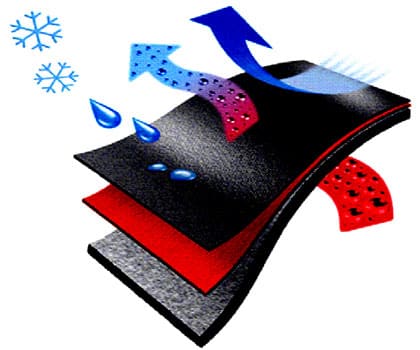 ---